In a rapidly changing world, we nurture and foster the talent of those who are eager to take on new challenges in constantly evolving scenarios.  We work towards remarkable achievements, with you.
Nurturing and promoting talent
Working at BNP Paribas Real Estate means contributing to the development of a very sound International brand, whose business is based on integrity and transparency. Joining our team will give you a chance to liaise with many real estate professionals and ultimately to build on your expertise
We support the development of young talents
Both the Group and BNP Paribas Real Estate Italia are actively committed to finding young talents, as we believe that combining different skill sets and perspectives can result in unique value. We have established partnerships with major universities in Milan and Rome, including Bocconi University and the Politecnico  (Milan) and Luiss (Rome), in order to make employment easier for students during their studies with placements and internships.
In Italy 28%

of the employees are under 35 (as of April 2020)
Sharing skills, spaces, ideas
Cooperation, simplicity, innovation, synergy, agility: these are the key words that inspire our staff and drive our work day to day. We provide smart work environments that reflect our corporate values and can easily meet the need for new, flexible work patterns.
We enhance diversity in all its forms, and we believe in the strength of having a variety of cultures: equality and inclusion are crucial to our approach, which strives for the corporate wellbeing of all employees.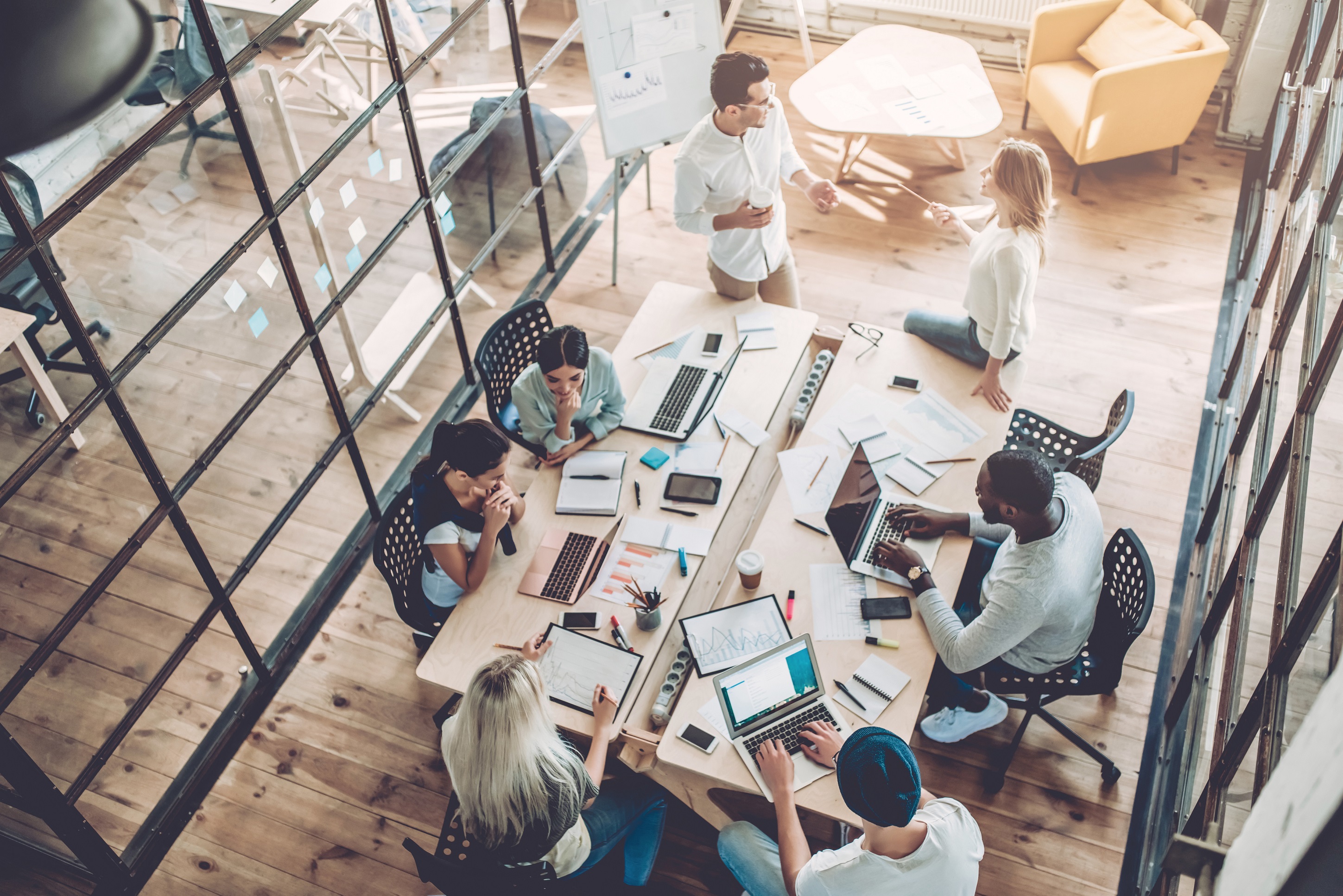 Care at the heart of our relations
Personal and professional development

TRAINING PATHS
DEVELOPMENT PATHS

Opportunities

GROWTH AND CAREER OPPORTUNITIES IN AN INTERNATIONAL GROUP

Work-Life balance

REMOTE WORKING

FLEXIBILITY